We have begun using ConstantContact to better handle additions, deletions and duplicates in our e-mail list.
Please click to ConstantContact to better handle additions, deletions and duplicates in our e-mail list.
Please click to subscribe or unsubscribe
We will not use, share or sell your e-mail address for any purposes except Motorsport announcementsnts
<![if !vml]>

<![endif]><![if !vml]>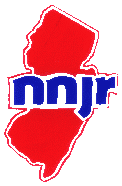 <![endif]>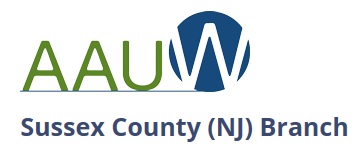 Motorsport Club of North Jersey and AAUW
"Hope Springs Eternal" Saturday, August 26th, 2017
30 Cars participated & Results will be posted soon
<![if !vml]> RVSCC<![endif]>
<![if !vml]><![endif]>

Sunday October 15 - Registration: 10am


Start at Valley Shepherd Creamery, 50 Fairmont Road, Long Valley NJ
End at Long Valley Pub & Brewery, 1 Fairmount Road, Long Valley, NJ

Download a Flyer
The Rallye is being presented by the

Raritan Valley Sports Car Club

for the benefit of the NJ Highlands Coalition
Register on line
f
Teddy Bear - A Charity Fun Rallye

Sign-up at 10:30 a.m., First Car Off at 12:01 p.m.


pre-registration will be available here after October 16

Come enjoy a low pressure 'FUN' event while contributing a bear or other stuffed animal to the Marine Corp's Toys for Tots Program. The Rallye will be less than 70 miles with lots of awards. Run in 3 Classes: Novice, Intermediate and Expert to give everyone a chance at trophies. You can bring the whole family; 2, 3, 4 or even more in a vehicle.

<![if !vml]>

Our Roots by Charter Member - Ken Eicher and oldest continuous member John Groot
With the introduction of the Mustang in 1965, Ford developed a program of Mustang Clubs around the United States to promote all types of Family oriented motorsports Activity. MCNJ started as the Mustang Club of North Jersey and may have been spun off from the Mustang Club of Fort Lee. Some of our original members were Ken Eicher, Brad Arch, Dave & Janice Phillips. Al Crowley and his wife.
I was not a Charter Member but joined shortly afterward with my late wife Joyce. Some other early members were Bob Ward, Paula Marchesani, Janice Chaplin, Ernie and Vi Bohler and several others. Our club's specialty was non-TSD road rallies which we called Rallyes. Often over 100 cars would thake part in our events.
When Ford withdrew sponsorship, the Mustang Club of North Jersey changed its name to The Motorsport Club of North Jersey (MCNJ), and a new club was born emphasizing the desire to include all brands of vehicles in the sport.
Our club is one of the oldest continuously operating in the state and although, following our Mustang Club tradition, we specialize in non-TSD Rallyes, often called gimmick or fun rallyes, we have in the past put on TSDs, Funkhanas, and even Desk Rallyes. There's a lot of experience, history and fun at MCNJ.
Ken