---
Oct 10 – New Jersey Monte
National Course Road Rally
This is an all-day 160+ mile Time-Speed-Distance Map Rally. The route will be based on the 'historic' New Jersey 'Esso/Exxon' map published by TravelVision a division of General Drafting Company, Inc of Convent Station, N.J. (yes paper maps were a thing) All Timing Controls will be listed on the map with associated car Zero 'Key Times', and all you have to do is stay on-course by following the route highlighted on the map and get to each of the Timed Controls 'on time'. All speeds will be at or below posted speed limits. The event will start early, mid-morning and a lunch break are planned, along with several rest stops, we are looking to be finished by 4 PM. A full day of activities, just like in the 'old days'. This event will be held in association with South Jersey SCCA's North by Northwest National Tour Rally on October 9. Combined the event will be the 1st ever New Jersey National RoadRally Weekend. Smartphone technology will be utilized for both event, to provide you with instant Checkpoint scores as you pass by each timing controls. The combined event will have over 100 scoring opportunities.
---
December 5, 2021
Teddy Bear Rally
31st Annual Toys for Tots Charity Rally
A sixty mile/three hour Novice orientated course rally, which utilizes written instructions and photo clues to determine the trophy winners. This is not a timed event, your score will be determine by your ability to follow the course correctly and identify the scenes depicted in the photo clues. This is the 30th Annual USMC Toys for Tot 'fund raiser', the entry fee is a stuffed animal of $35.00 value or greater. This is the longest running Charity event hosted by the Sports Car Club of America.
---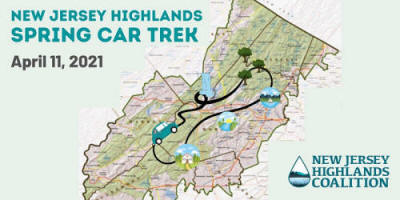 A two hour scenic tour of northwestern New Jersey. A great social distance event for the whole family. Starting at High Marques Motors in Morristown and traveling north into the Pequannock Valley and Newark Watershed to discover some of the most stunning scenery the Highlands region has to offer. We will end in Sparta at local favorite, Krogh's Restaurant & Brew Pub near the Sparta Boardwalk. Come and explore incredible views of reservoirs and lakes against the backdrop of New Jersey's thriving secret 360 square mile forest, home to the cleanest supplies of drinking water, and the greatest diversity of plant and animal life in the state.